The World of Sop Moei Arts
Sop Moei Arts collaborates with Karen weavers to create high quality hand-woven textiles, baskets and home decor.
We are a non-profit organization that has been working with the Karen in Sop Moei district of Mae Hong Son province, Thailand, for the last 40 years. Since 2010, we have also been working with Karen in Omkoi, Chiang Mai.
Our goal is to provide a sustainable source of income to the weavers and to keep alive traditional craft skills that are rapidly disappearing in this area.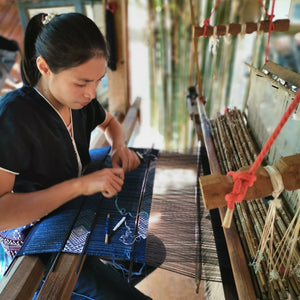 Home Decor
Sustainably produced, hand-woven home decor.  Explore our "Karen" and "Heritage" collections featuring cushion covers, table linens and wall hangings inspired by Karen and other South East Asian textiles.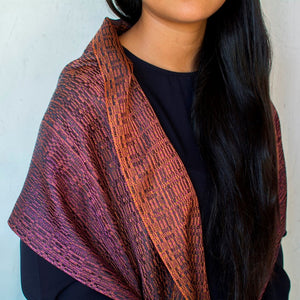 Scarves and Bags
Hand-woven scarves, handbags and accessories in a variety of styles and textiles featuring silk, embroidery and seed applique.
Baskets
Hand-made, high quality baskets of bamboo and rattan, ranging from traditional Karen baskets to innovative art pieces designed and created by our artisans.  Sustainably grown bamboo from Mae Hong Son.
Textile weaving - our story
Location
Chiang Mai Showroom
150/10 Charoenrajd Road
Watgate, Muang, Chiang Mai 50 000
OPENING HOURS: Mon-Sun, 10.00-17.00

Tel: +66 64-490-7000
E-mail: sopmoeiarts2017@gmail.com